みんなさん、こんばんは!
Today I went to Tatebayashi's Tsutsujigaoka Park to see the Azalea Festival (in Japanese, Tsutsuji Matsuri). The park, already beautiful on its own, is absolutely gorgeous in the spring! The slopes of the little hills to the south of the lake are blazing with red, pink, purple, and white.
From April 15 to May 15, this area of the park is separated from the rest, and the entrance fee is 620 yen. (Though, on certain days, it's free to Tatebayashi residents – like today!)
Besides the flowers, there are lots of food stands and little restaurants that only seem to open at this time of year. Ramen, udon, soba, yakisoba, ice cream, kakigori, yaki manju – there is so much amazing food. There are also many little shops on the small street leading to the azaleas that sell omiyage (presents) and toys.
We ended up having a delicious lunch of sosukatsudon (fried pork fillets with sweet sauce on rice) at a restaurant run by a friend of our friend Jansen.
We also tried some azalea ice cream at the Sugar Hill Cafe, just outside the azalea park.
There was also musical entertainment, a blow-up spaceship (Chiaki Mukai, the first Japanese woman in space, is from Tatebayashi), and even a dock where you could rent a boat to take out on the lake!
But enough about food and strange weiner-rockets!
Tatebayashi's park has over 10,000 plants in 50 different varieties. The oldest tree there, a yamatsutsuji (mountain azalea), is over 800 years old!
It was amazing, the sheer number of flowers! From the distance, the bushes looked like single masses of vibrant colour, and said colours were so vivid my camera had trouble processing them.
I felt like Chihiro in Spirited Away, wandering those paths!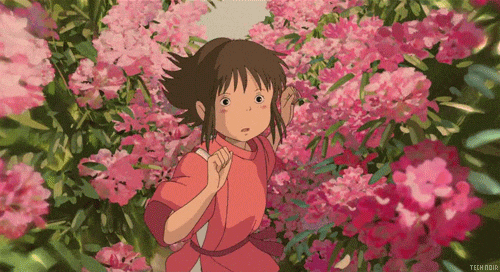 There was also some beautiful wisteria! (And next week, I'm planning on going to Ashikaga to see the Wisteria Festival! Woooo!)
Of course, no adventure is complete without friends to share it with! (Thanks for waiting for me every time I stopped to take pictures, eeeee)
And thank you Paul for taking this picture of me!
I had so much fun! We kept remarking how different this place seemed from the quiet, sleepy Tatebayashi we know – it was wonderful to see it so alive.
I'll finish this post with these weirdos:
Until next time! またね!